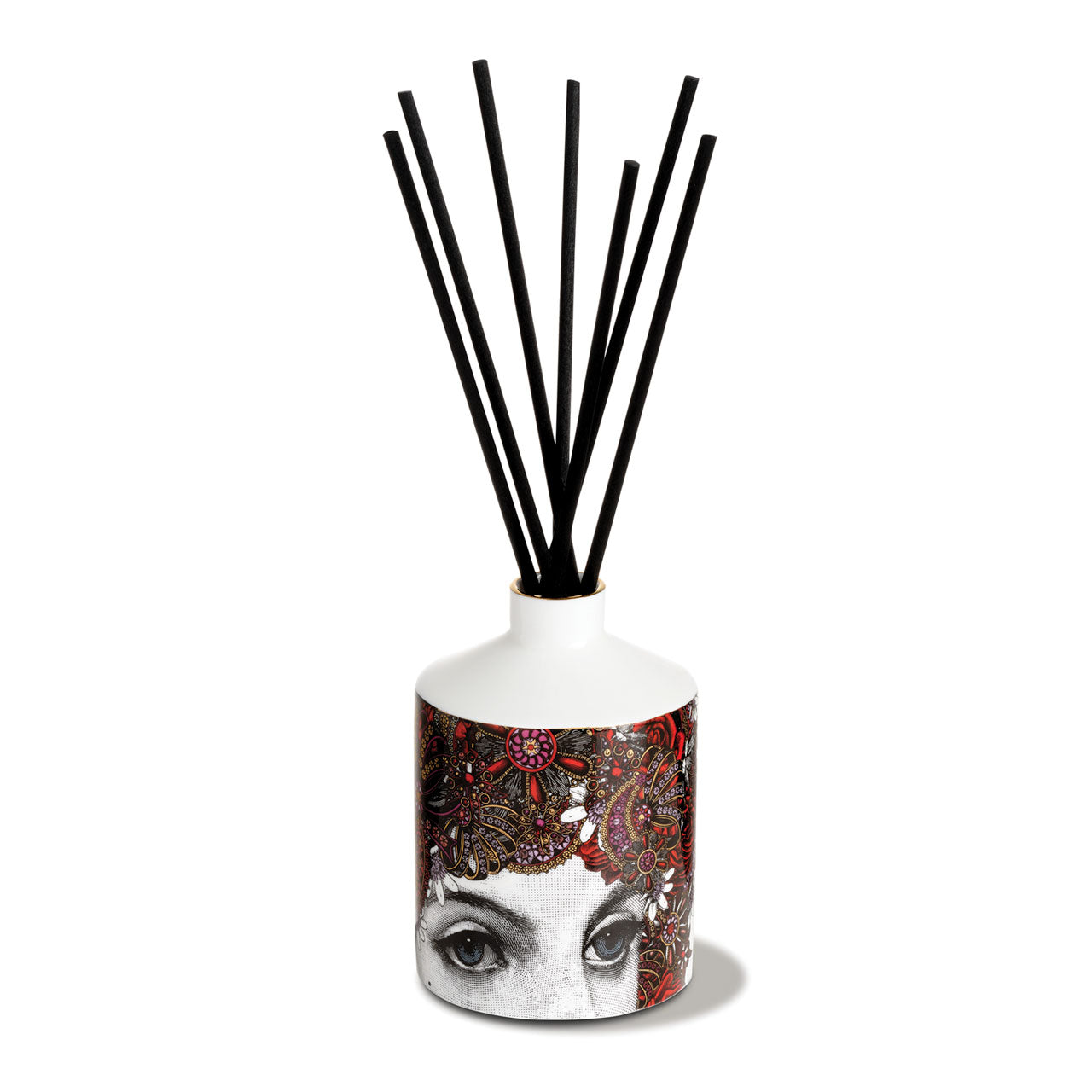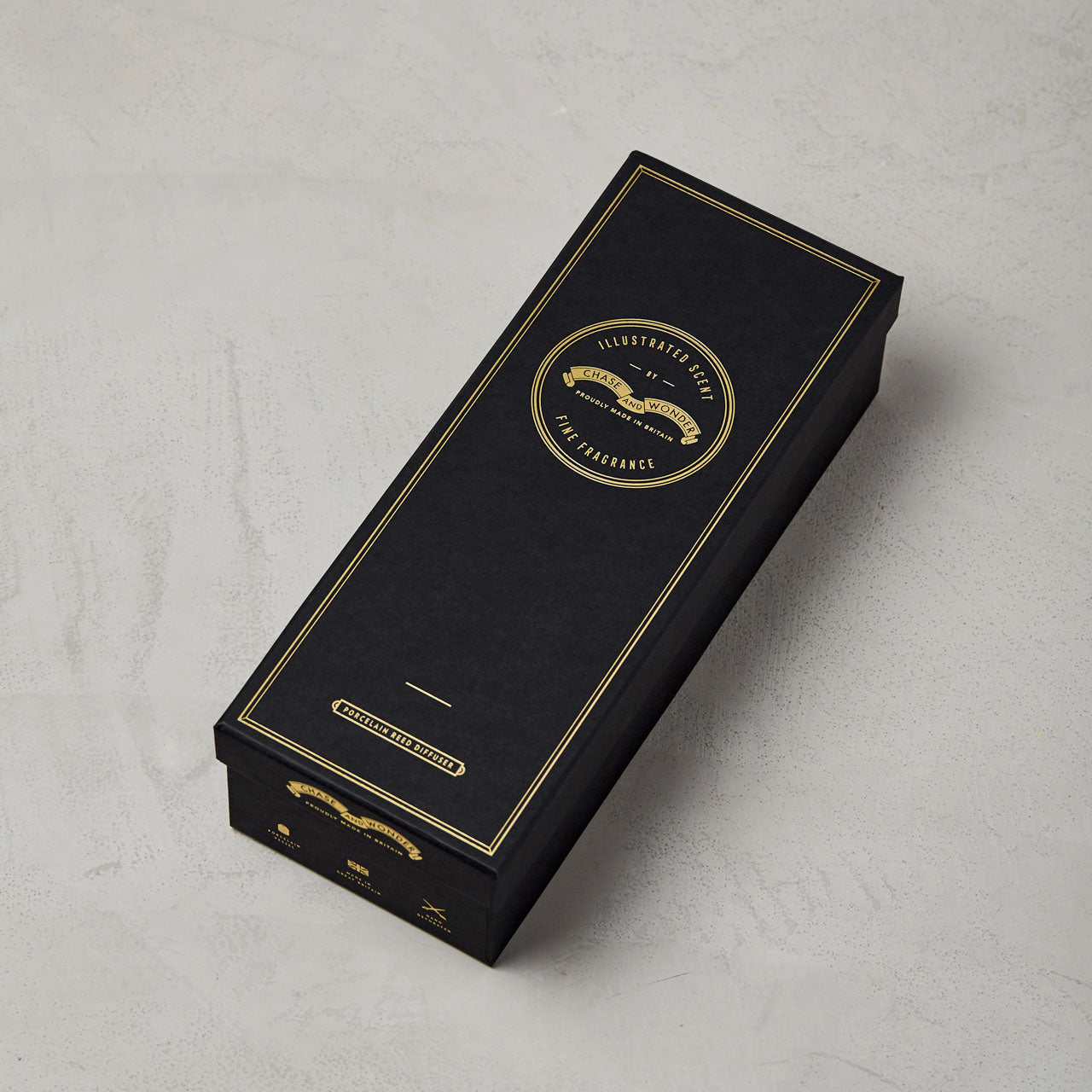 The Christmas Lady Ceramic Reed Diffuser
aromas of fresh orange, lemon, cinnamon, nutmeg and clove.
Sale price

$131.00
Regular price
(/)
NEW FOR 2023...
The Christmas Lady Ceramic Diffuser is a thing of beauty - inside and out.


There are 6 colours in total within the illustration, including 22 carat gold, all intricately layered to highlight the detail in her hair.
The fragrance used inside, is the same as we use in The Orangery - which is a perfect Christmas scent - Oranges, Cloves and Cinnamon.
-
The Christmas Lady:
Evoking the spicy, warm notes of cinnamon and candied peel, perfect for the festive season.
Aromas of fresh orange, lemon, cinnamon, nutmeg and clove.
A luxe presentation/gift box with gold foil detail
(box measures 325mm x 127mm x 84mm)

The box contains:

1 x Hand decorated ceramic diffuser with 22 carat gold hand painted detail
(78mm diameter x 110mm high)
1 x 200 ml of Alcohol free fragrance (lasting up to 6 months)
1 x pack of (7) 240mm long black reeds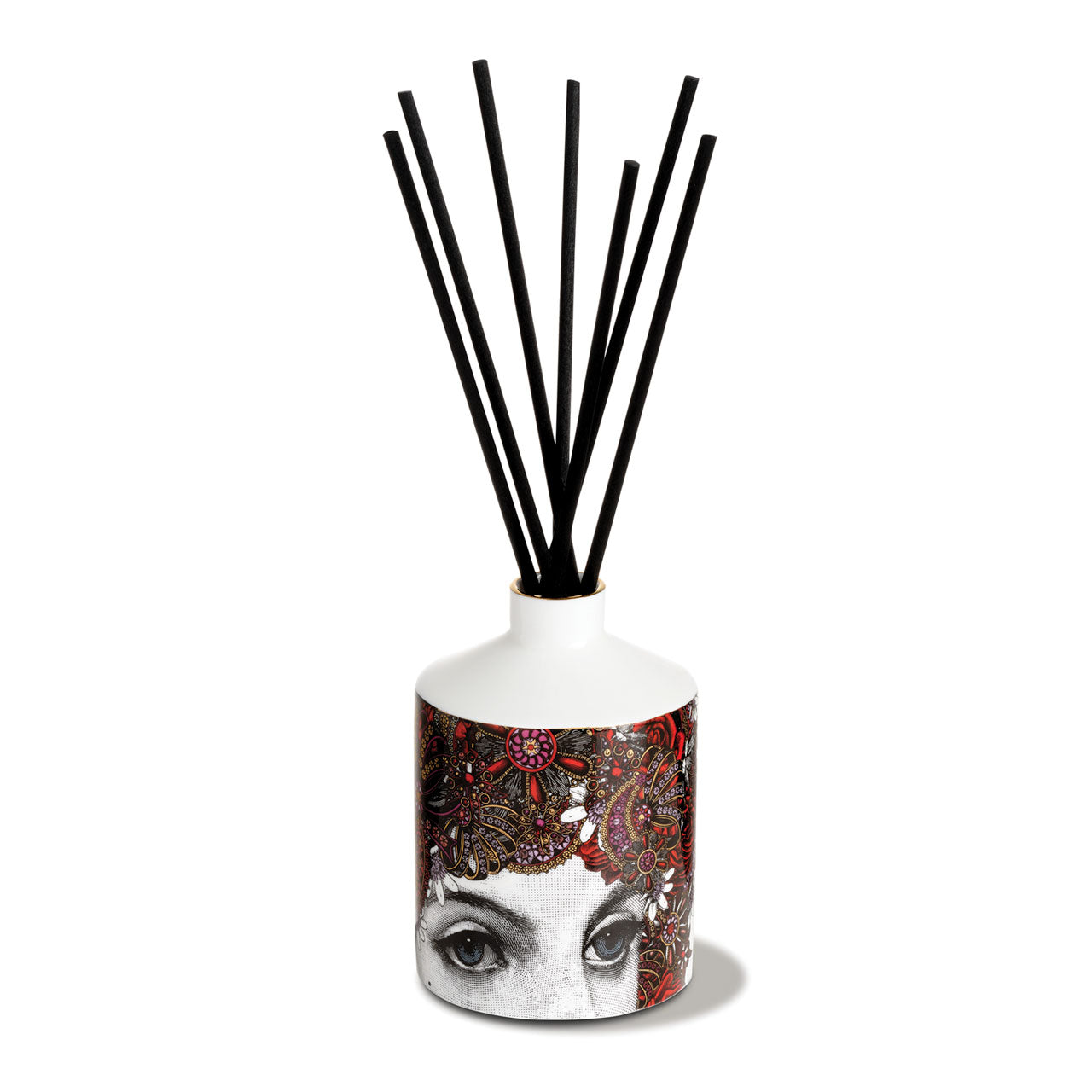 The Christmas Lady Ceramic Reed Diffuser
Sale price

$131.00
Regular price
Choose options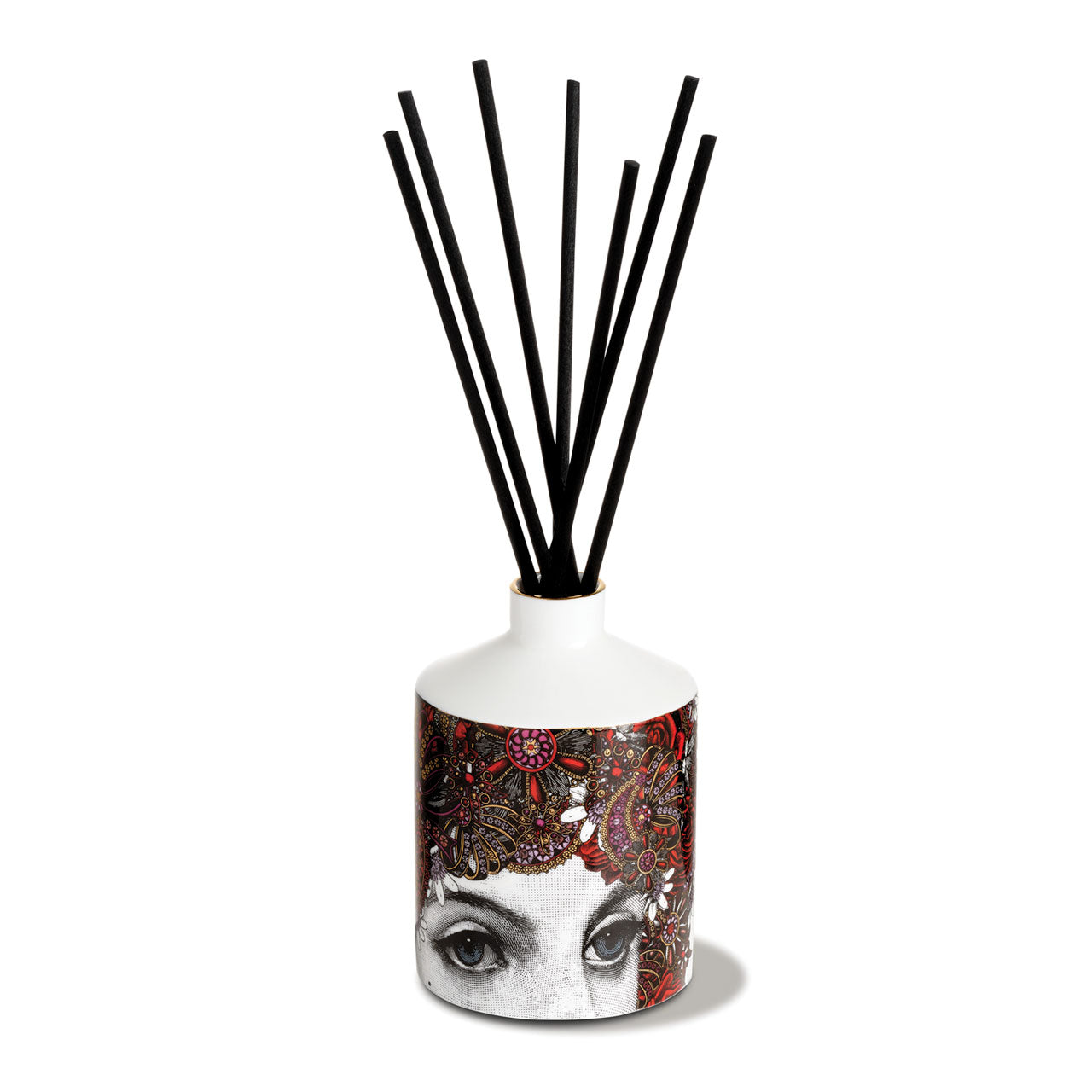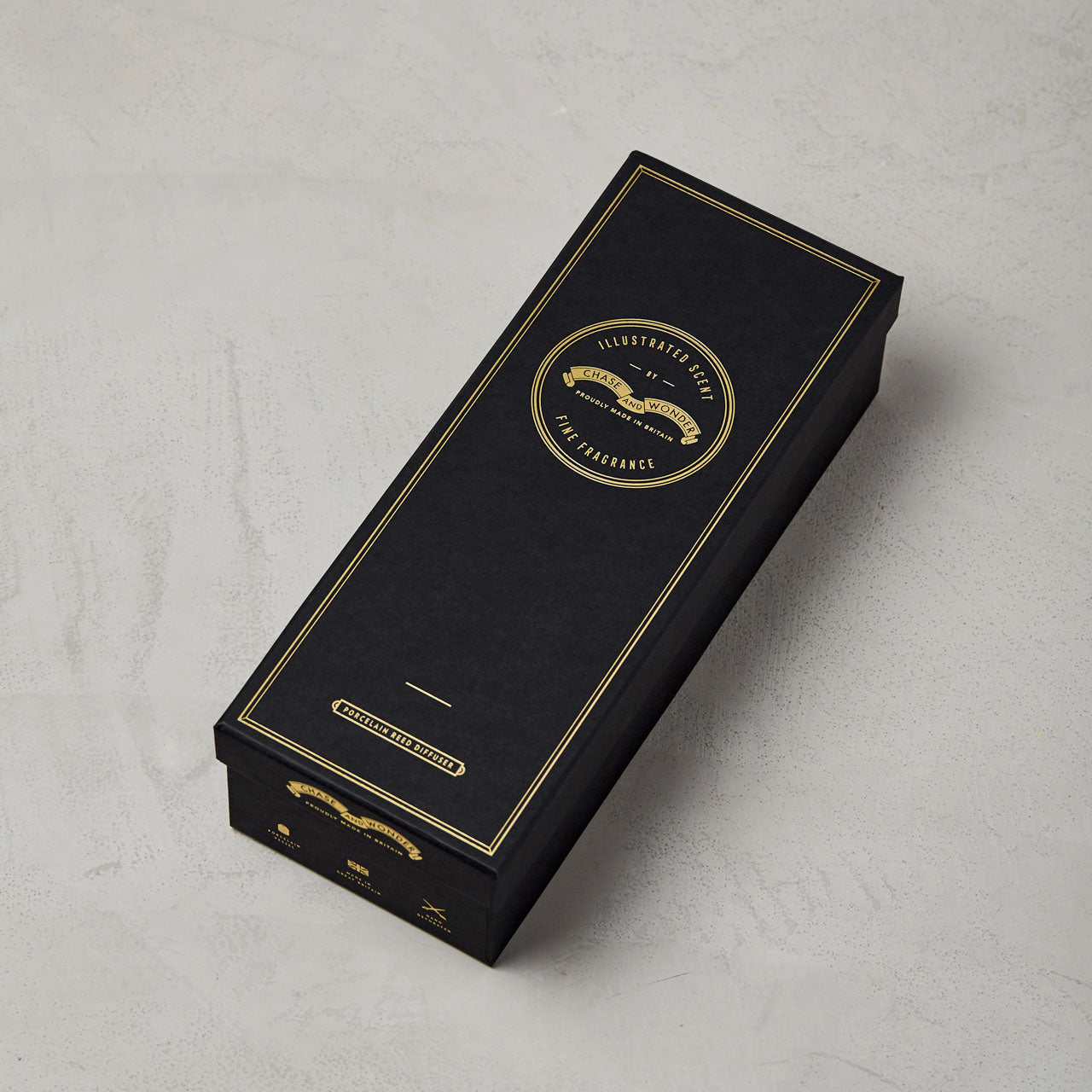 Learn more about our British made Luxury Reed Diffusers
We spent many months developing our luxury Reed diffusers, so that you'd have something that you'd treasure and keep forever.
Read more about them below.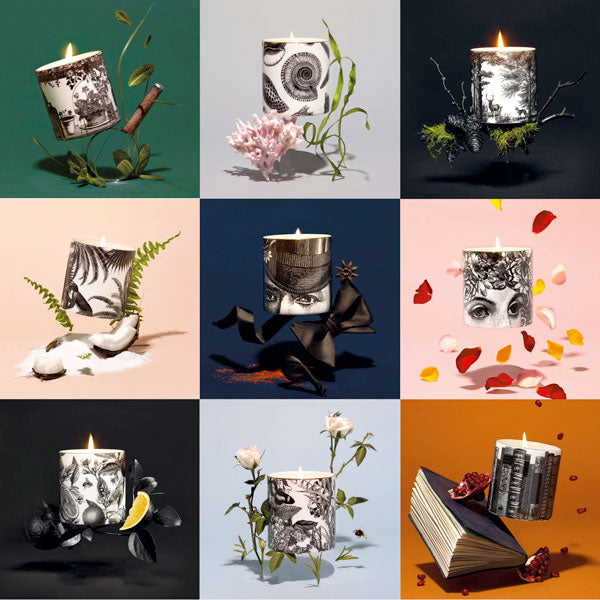 ABOUT OUR FRAGRANCES
We believe reed diffusers should be a joy to smell, and fill the room with elegant notes that are so evocative they transport you to a forgotten past, a cherished memory, on an adventure you are yet to take.
So we spent many months perfecting each one of our fragrances so that the final result would be sophisticated, memorable and contain many layers of aroma.
We wanted the fragrance to be as beautiful as the illustration adorning it (and vice versa).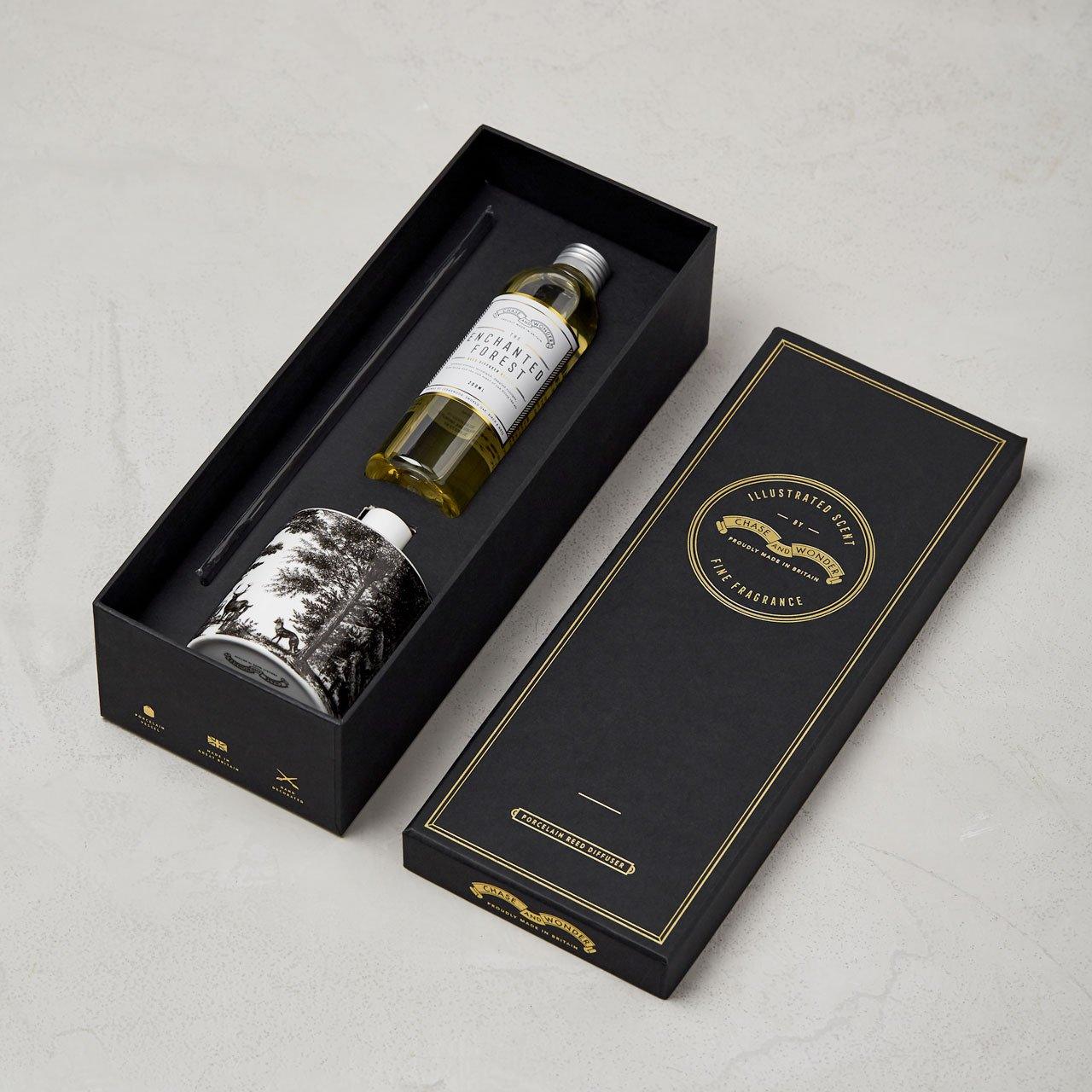 THE PERFECTLY FRAGRANCED GIFT
The Ceramic diffusers are presented in a beautiful, gold foiled gift box - and come with the ceramic container, 200ml of fragrance, as well as the reeds.
We also offer refills, and spare reeds, so that once the fragrance oil has run out, it is easy to buy more and keep your house smelling beautifully.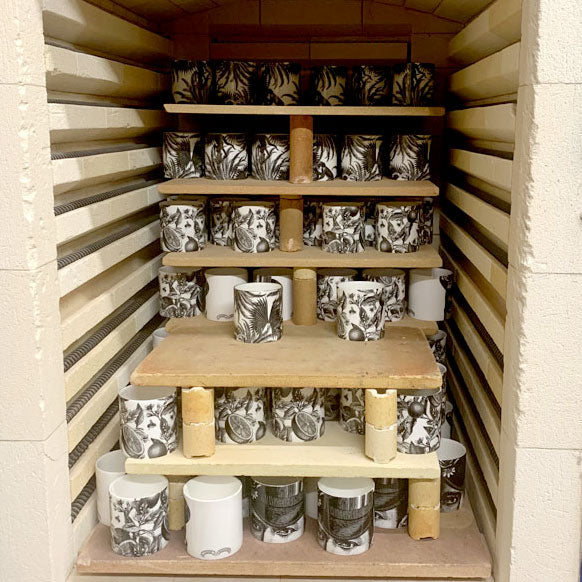 MORE THAN A DIFFUSER
Our fine china diffusers are made especially for us and are hand decorated by a small team of expert ceramicists who carefully and meticulously finish each one of them - including 22 carat gold detail (hand painted around the rim).
The team is based a few miles away from us; in the heart of the Potteries:- Stoke on Trent, and is run by a Father and Daughter team, David and Jenny (a family business like us). We love working with them because they care about their craft as much as we do.
By purchasing one of our diffusers, you are directly helping to keep these skills arrive for future generations.
Watch how they're made below.
HOW TO GET THE MOST OUT OF YOUR DIFFUSER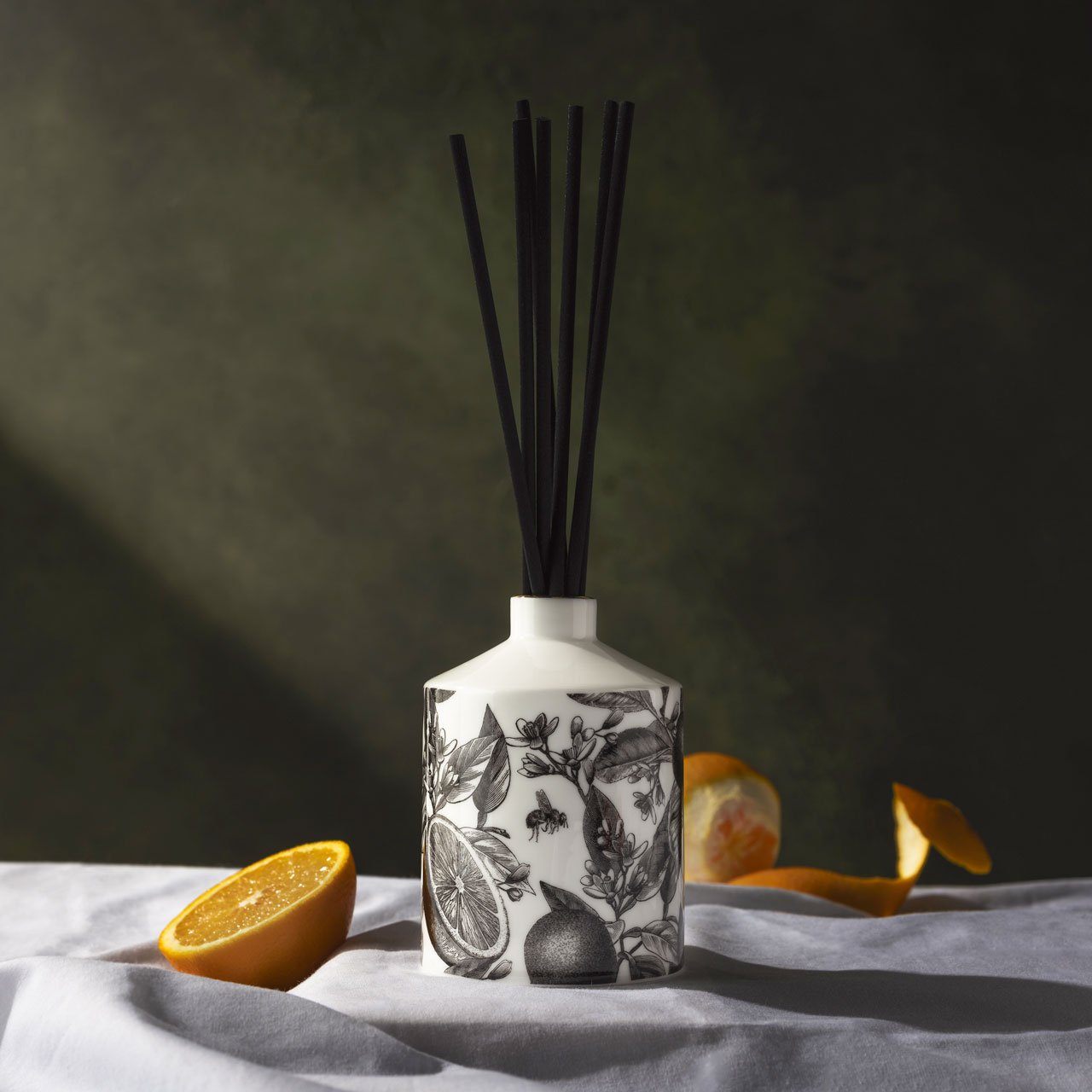 Once you've unpacked all of the compenents from the packaging, we'd advise that you carefully pour the whole contents (200ml) of the fragrance into the ceramic container.
Then, put in your reeds, and fant them out, so that the scent can disperse. Leave for a couple of hours.
If your diffuser stops smelling, it will most likely be because the reeds have become clogged with the oil (stopping them from distributing the scent) so you may need to purchase some new reeds - which are availible HERE
Customer Reviews
14/11/2023
Maria H.

United Kingdom
Cosy and lasting
I love these diffusers; just the right level of perfume and so beautiful; much more like an ornament than an air freshener! This is my third and they last for ages. Having a bottle of the perfume really helps ensure that you can top it up. Great presentation too.