Our history - The Beginnings of Chase and Wonder
Chase and Wonder was founded by David and Faye Aspinall in 2010
Below you'll find a brief history of how we met and the reasons behind us creating Chase and Wonder.
It's a transatlantic love story...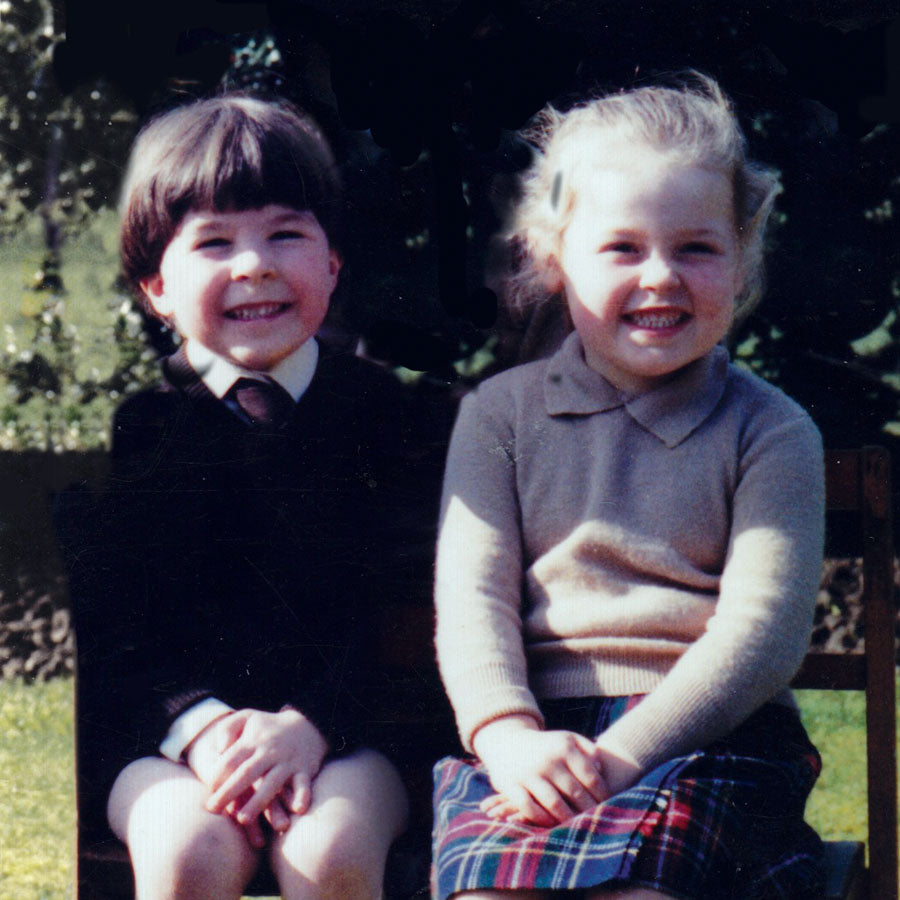 FROM LITTLE ACORNS...
Faye and I (David) have know each other almost all of our lives, having gone to school together at the age of 4
<- See, there's the proof!
We started dating in our 20's when we were both at University in London.
I was studying Graphic Design at Central Saint Martins, and Faye was completing a Masters in Fashion (Womenswear) at the prestigious Royal College of Art - both graduating in 2007.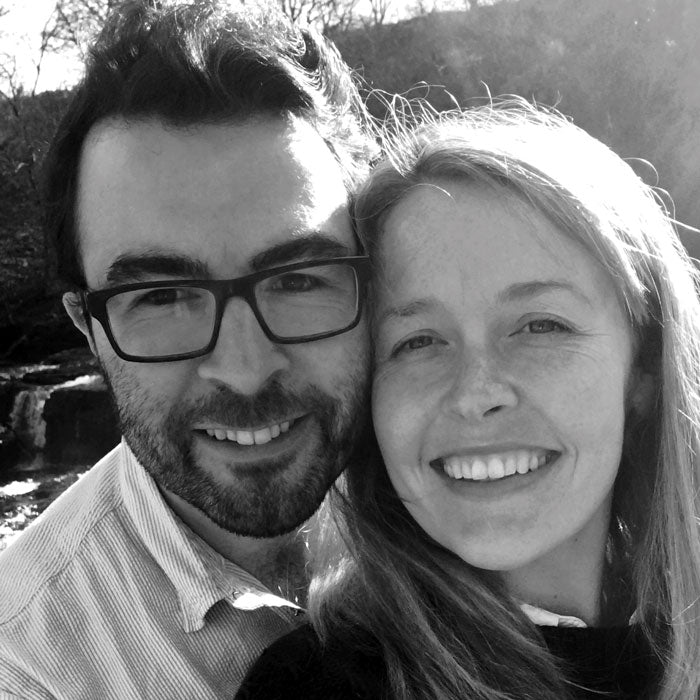 TRANSATLANTIC TRAVEL
After graduating, I landed a great job in a start up creative agency in London as their graphic designer, while Faye was offered a fantastic opportunity to work as part of Anthropologie's US design team in Philadelphia.
During these 18 months I flew back and forth from London to Philadelphia every 6-8 weeks, spending every penny I had on flights. We wrote to each other even more frequently than that, and we still cherish those letters today.
But as anyone who has experienced a long distance relationship will know, it was tough.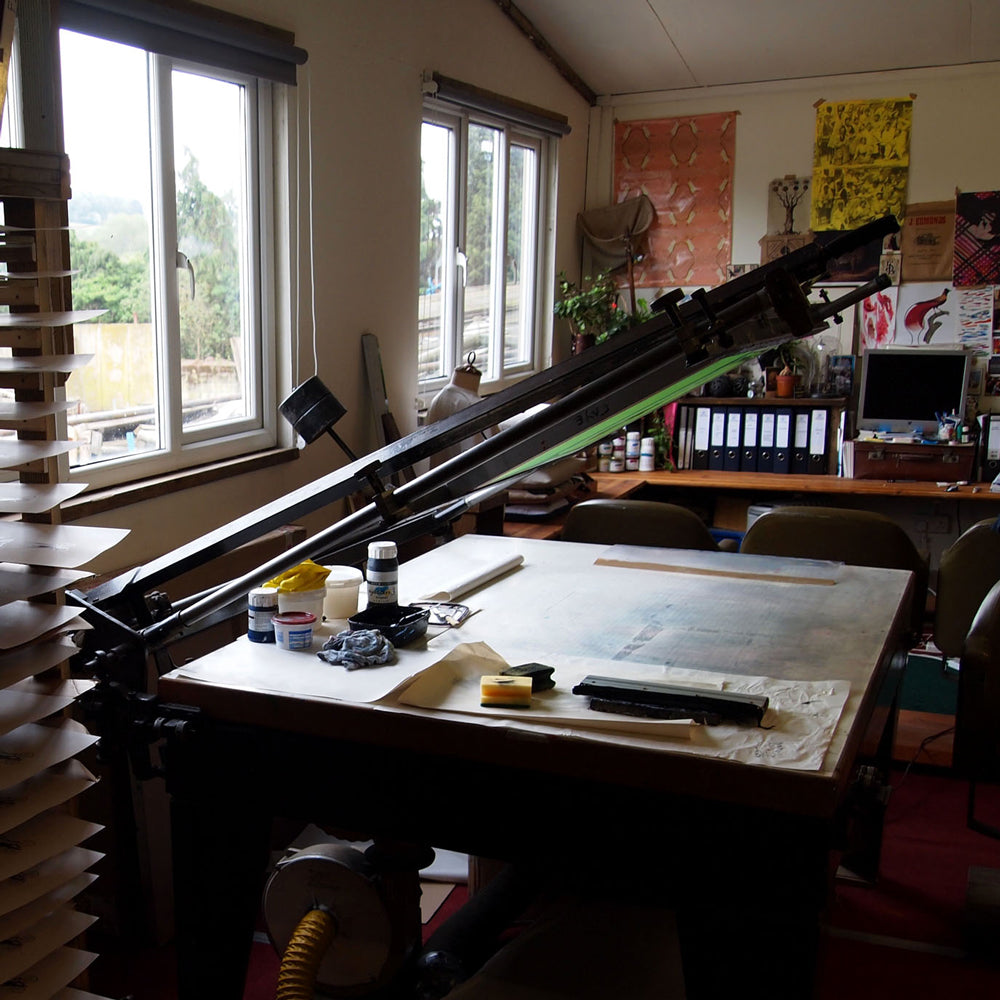 CHASE AND WONDER IS BORN
On one of my trips we decided something had to be done, and rather than one of us leave our jobs, we decided we both would – and so the idea of Chase and Wonder was born.
Its very existence was based on love, with its original purpose was in keeping us together.
So in August 2010, and with only £1000 to our name, we both sacrificed our good jobs (which we both enjoyed), and moved to the middle of rural England for a great leap into the unknown.
We rented an old cowshed from a local farmer, and then spent a couple of months converting it into our first ever studio.
With money tight, we used reclaimed materials to fill the space, and even had old cinema seats as office chairs.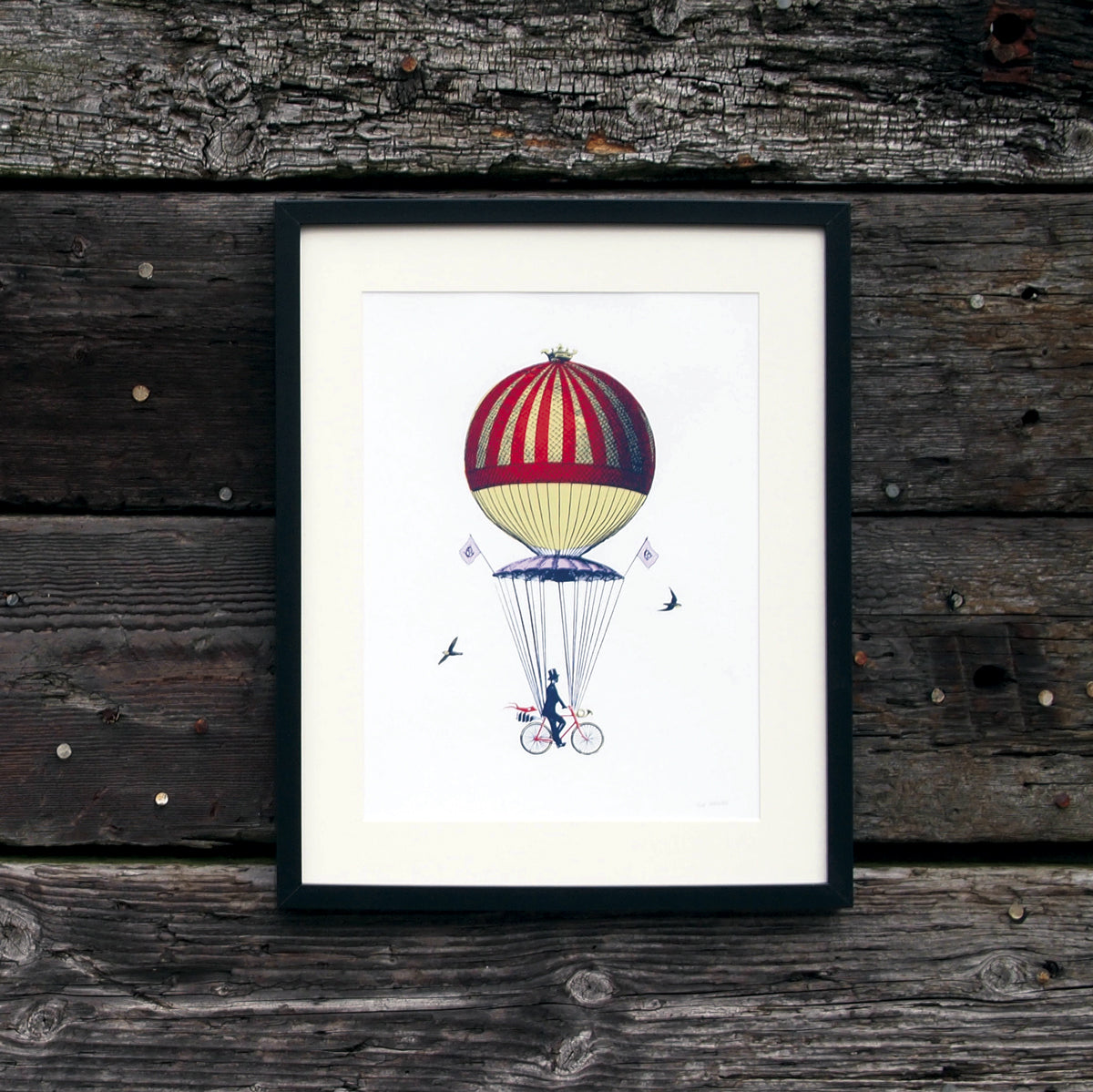 THE TALE OF TWO COWSHEDS
We moved in our new space in January 2011 and set about designing our first range of limited edition screen prints and greeting cards.
With products ready, we approached several retailers whom we admired, and were amazed to receive our first ever order - from Liberty in London no less. It was a seminal moment in our history, and one we will never forget.
Over time we expanded our cow shed several times until, in 2014, we moved to Cheshire and found another converted cowshed to rent- although this time it is brick, and a lot warmer in the winter.
LET THERE BE LIGHT!
We're now mostly known for our home fragrance range 'Illustrated Scent' - which we launched in 2015.
We combined our love of fragrance with our passion for design to create candles and diffusers that smell as good as they look.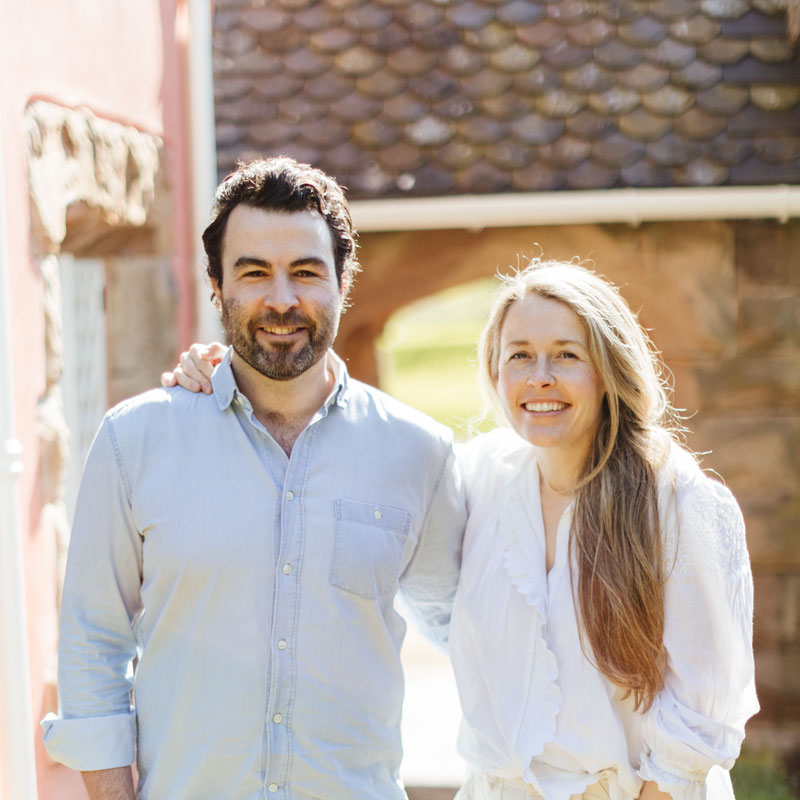 TO THE FUTURE
As it transpires setting up Chase and Wonder was one of the best decisions we have ever made, as we are now happily married with a beautiful daughter (born in January 2016) and son (born July 2018).
Without it, who knows where we would be? It has been an amazing journey so far – from a cow shed in the middle of nowhere, with little more a dream, a blanket to keep us warm and the will to remain together:- to over a decade on, and with the products we've designed finding themselves in 1000's of our customer's homes all over the world.
We don't know what the future holds, but with your support, we will keep on designing and creating.
Thank you for reading
David & Faye