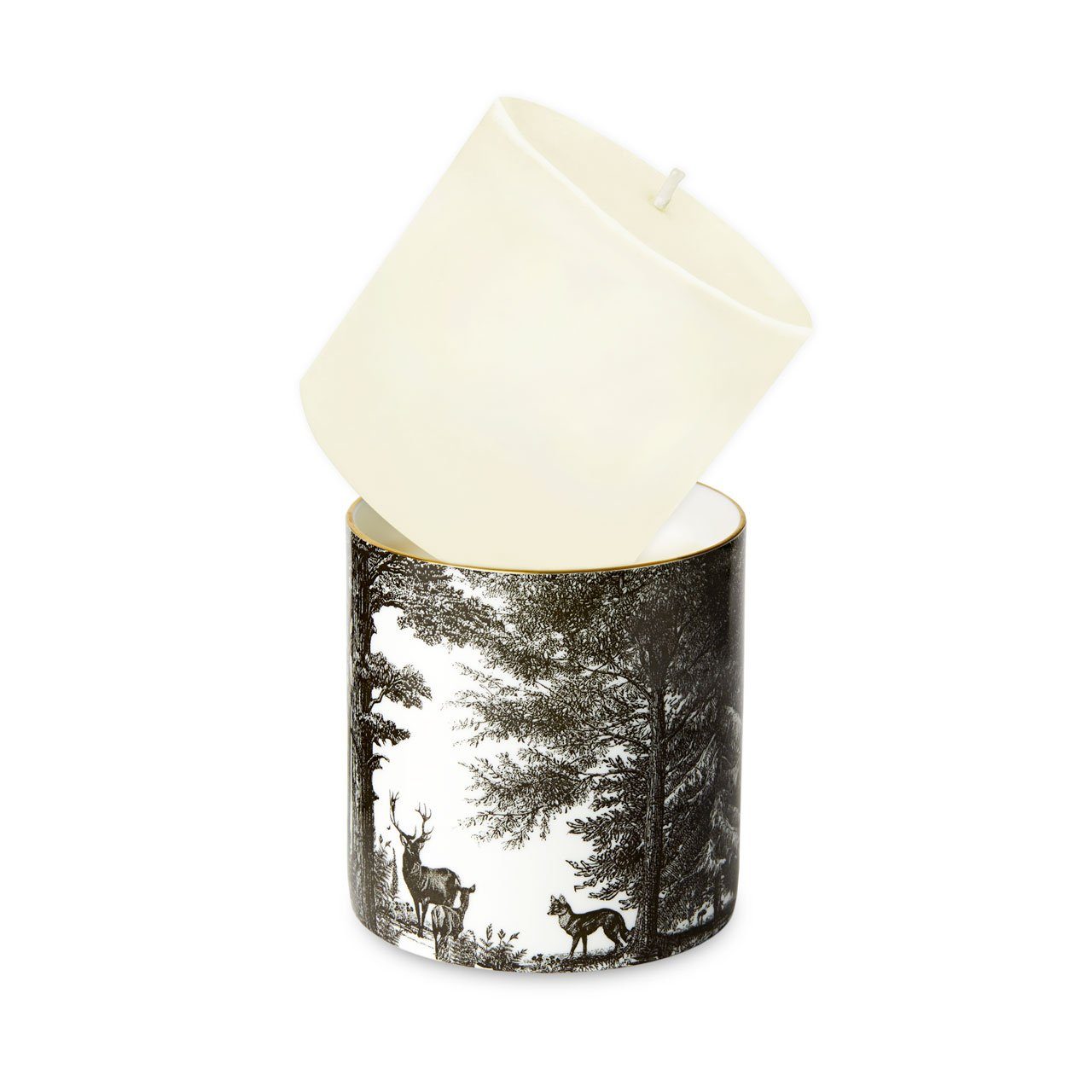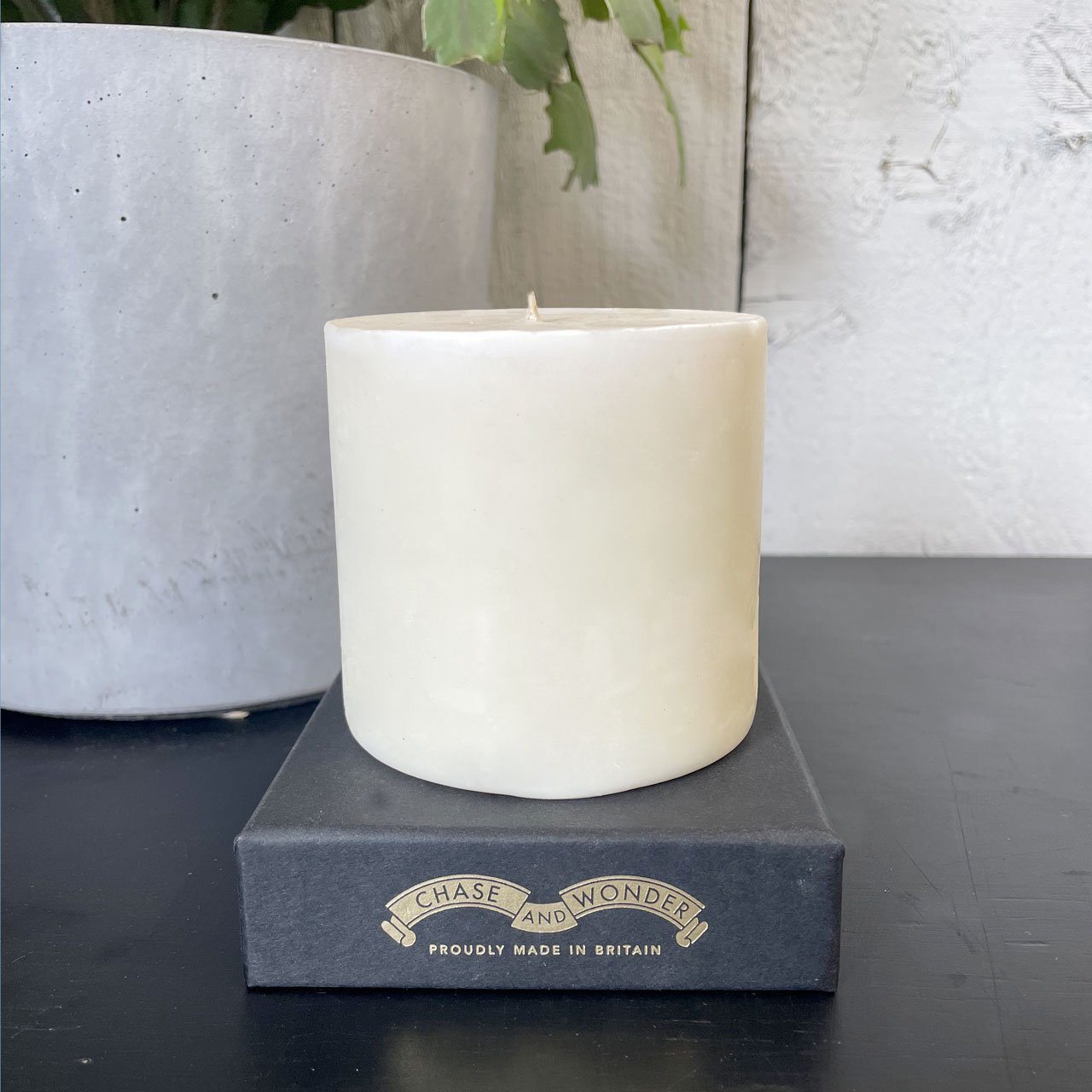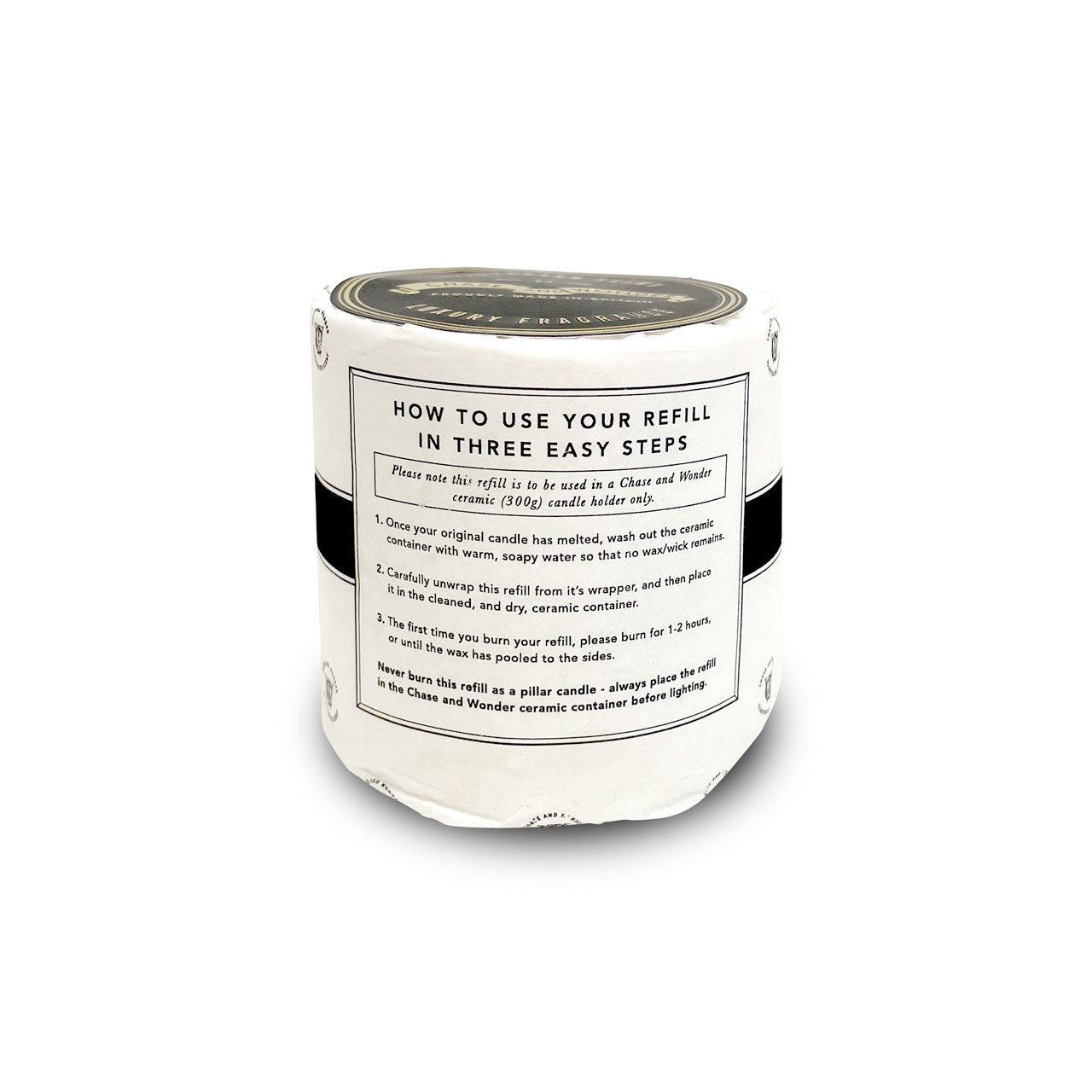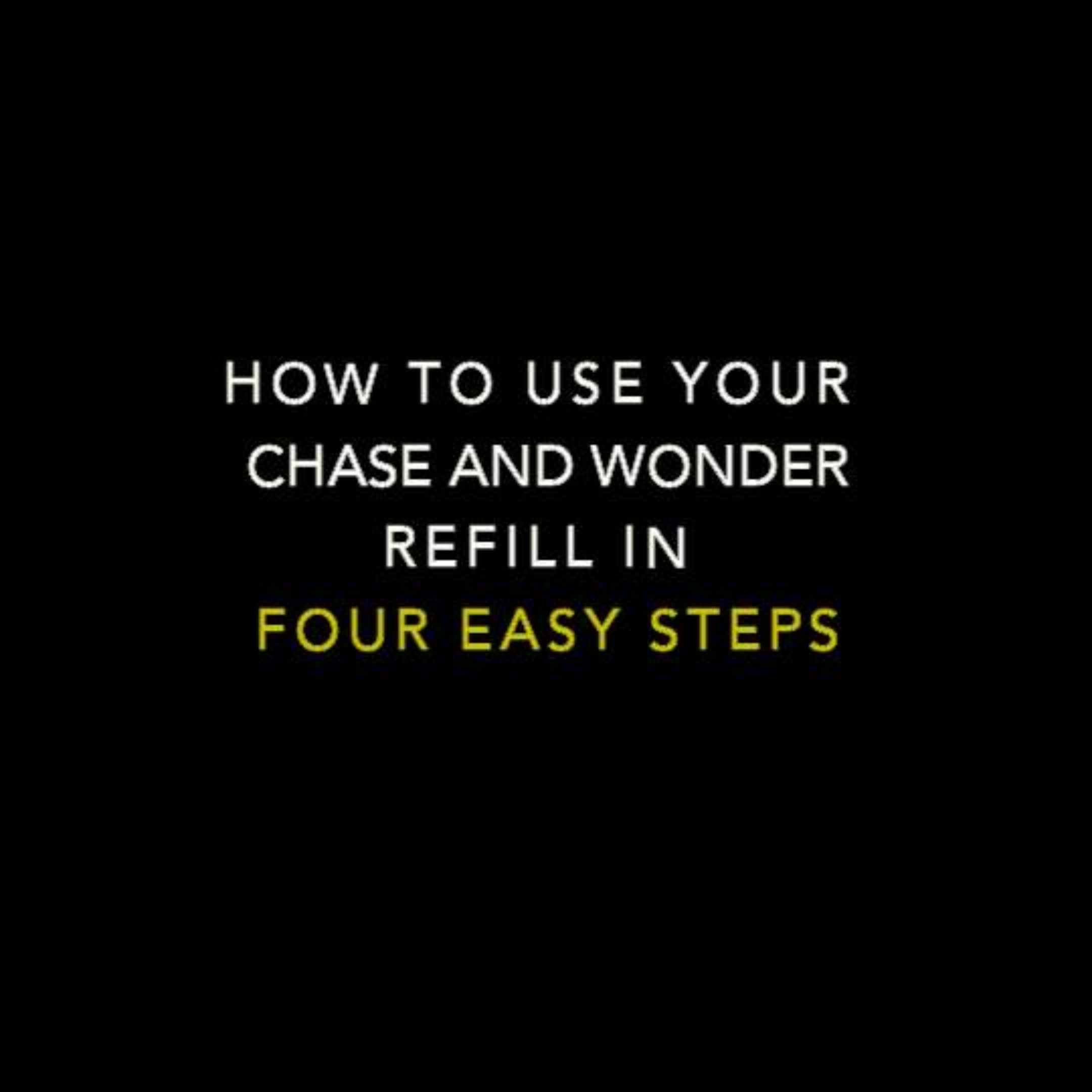 Refill for The Enchanted Forest Ceramic Candle
aromas of cedarwood, smoked oak, birch and moss
Sale price

$58.00
Regular price
(/)
Please note this refill is to be used in a Chase and Wonder ceramic (300g) candle holder only - Do not purchase unless you already own a ceramic (300g) candle.

Use within 1 month of purchase (the wax expands and won't fit in your vessel)
Our ecological solution for you to reuse your canldle holder once the wax has melted.

-
Evoking ancient woodland, dappled sunlight, wild fauna and the rich scent of oak filling the air.
Aromas of cedarwood, smoked oak, birch and moss.
 -
How to use your refill in three easy steps
1. Once your original candle has melted, wash out the ceramic container with warm, soapy water so that no wax/wick remains.

2. Carefully unwrap this refill from it's wrapper, and then place it in the cleaned, and dry, ceramic container.

3. The first time you burn your refill, please burn for 1-2 hours or until the wax has pooled to the sides.

Never burn this refill as a pillar candle - always place the refill in the Chase and Wonder ceramic container before lighting.
-
Your candle refill will arrive wrapped in printed grease proof paper with the instructions above printed on it.
FYI - The candle may have slight imperfections on it, as the wax is soft and easily damage - This will not affect the performance on the candle (and you won't see it once it's in the container).
Choose options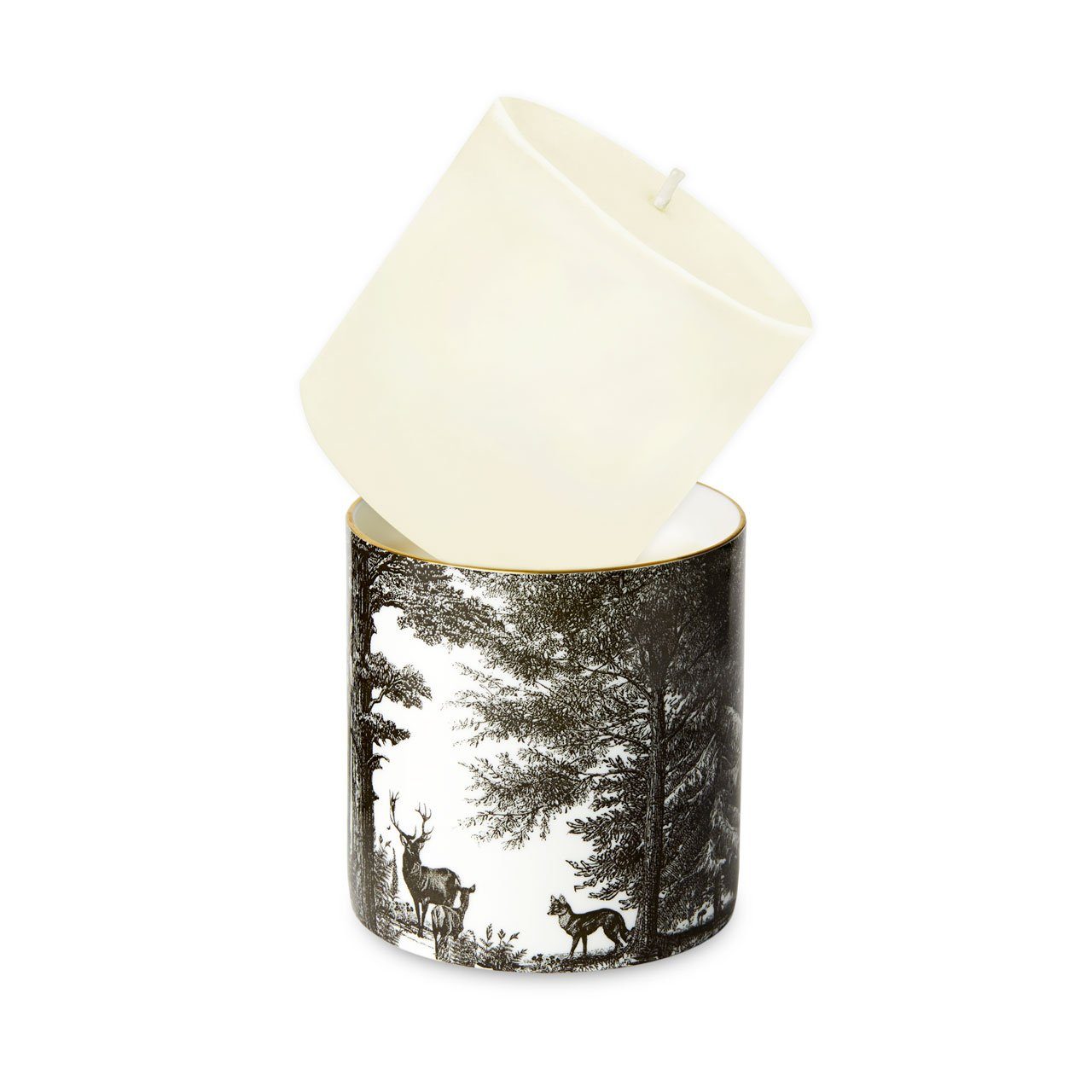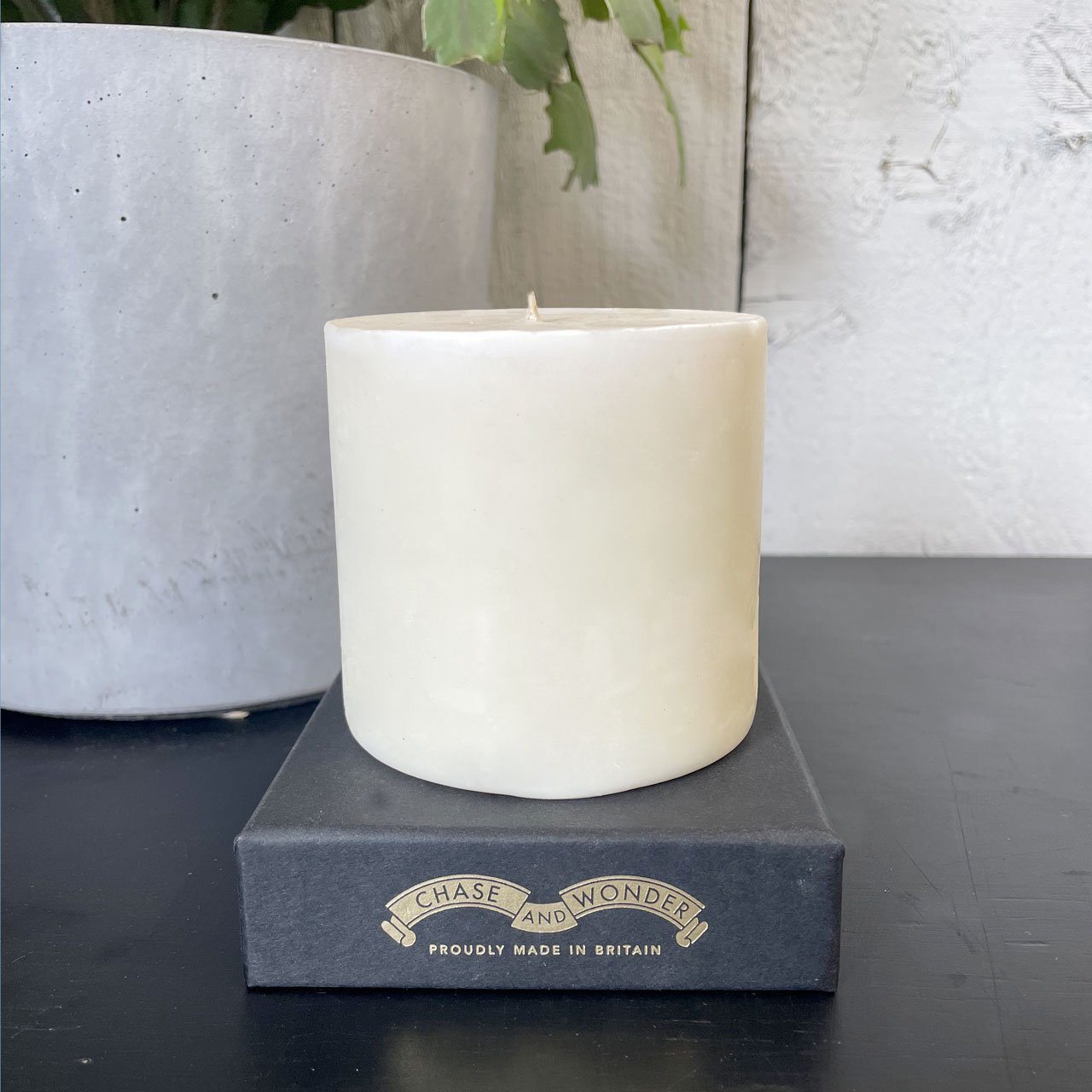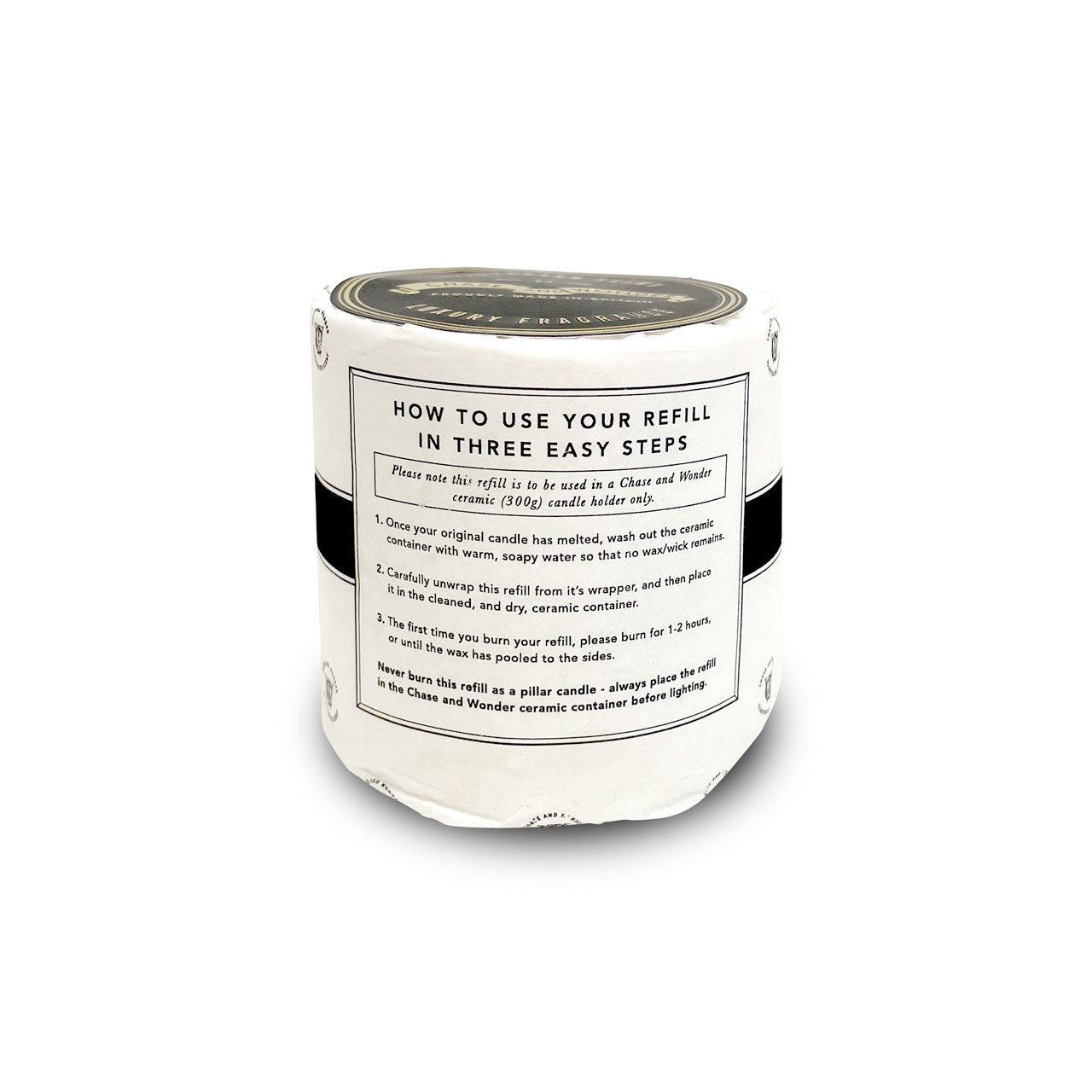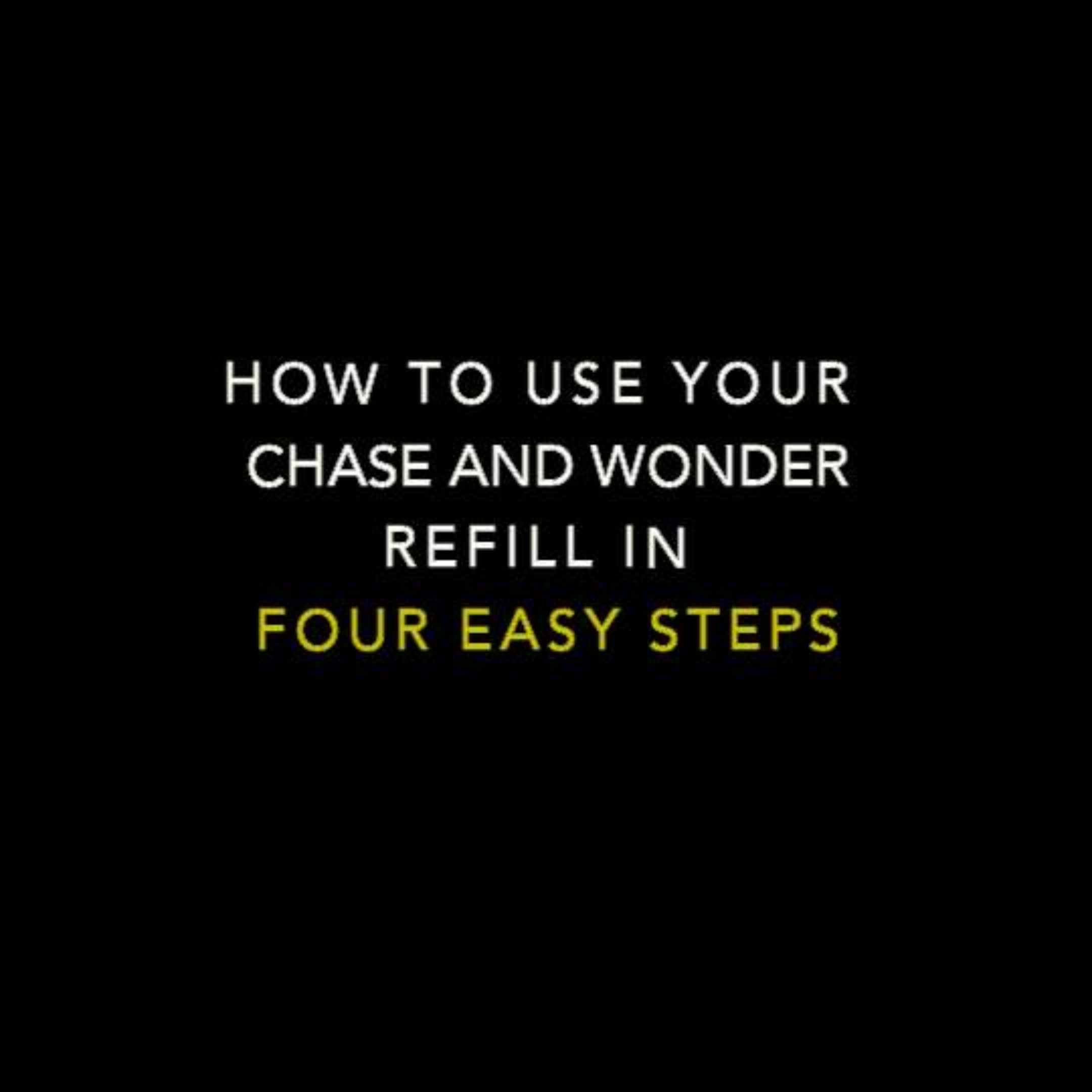 Learn more about our British made Ceramic Candles
We spent many months developing our luxury scented candles, so that you'd have something that you'd treasure and keep forever.
Read more about them below.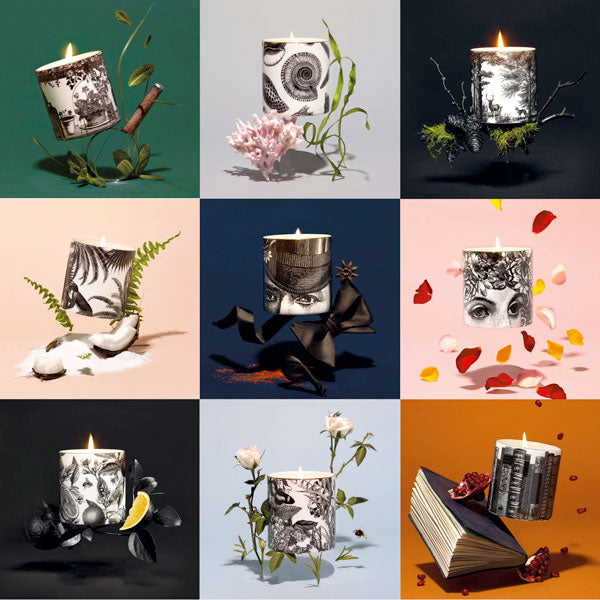 ABOUT OUR FRAGRANCES
We believe candles should be a joy to smell, and fill the room with elegant notes that are so evocative they transport you to a forgotten past, a cherished memory, on an adventure you are yet to take.
So we spent many months perfecting each one of our fragrances so that the final result would be sophisticated, memorable and contain many layers of aroma.
We wanted the fragrance to be as beautiful as the illustration adorning it (and vice versa).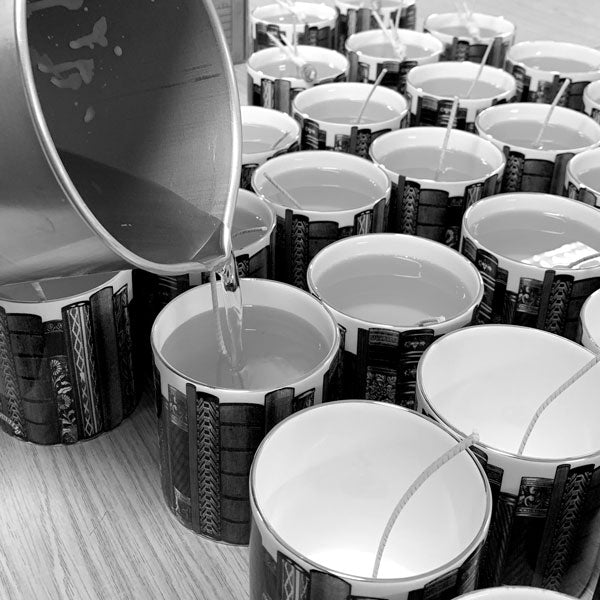 HAND POURED BY EXPERT CHANDLERS
Our candles are not mass produced by factories and machines, they are hand poured in small batches by an expert team of British candle pourers in the traditional and (in our opinion) best way.
They are made with the finest quality eco soy & vegan friendly wax which are infused with our unique blend of essential oils and premium fragrances.
By making everything in small quantities, we can ensure that all aspects are of the highest quality and to our exacting standards.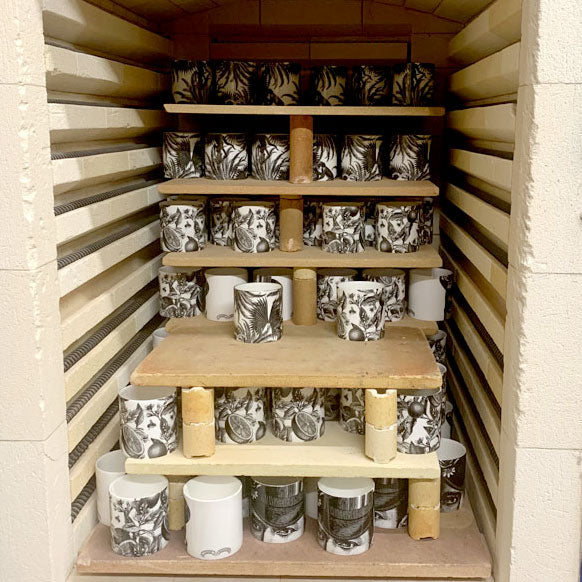 MORE THAN A CANDLE
Our fine china candle holders are made especially for us and are hand decorated by a small team of expert ceramicists who carefully and meticulously finish each one of them - including 22 carat gold detail (hand painted around the rim).
The team is based a few miles away from us; in the heart of the Potteries:- Stoke on Trent, and is run by a Father and Daughter team, David and Jenny (a family business like us). We love working with them because they care about their craft as much as we do.
Watch how they're made below.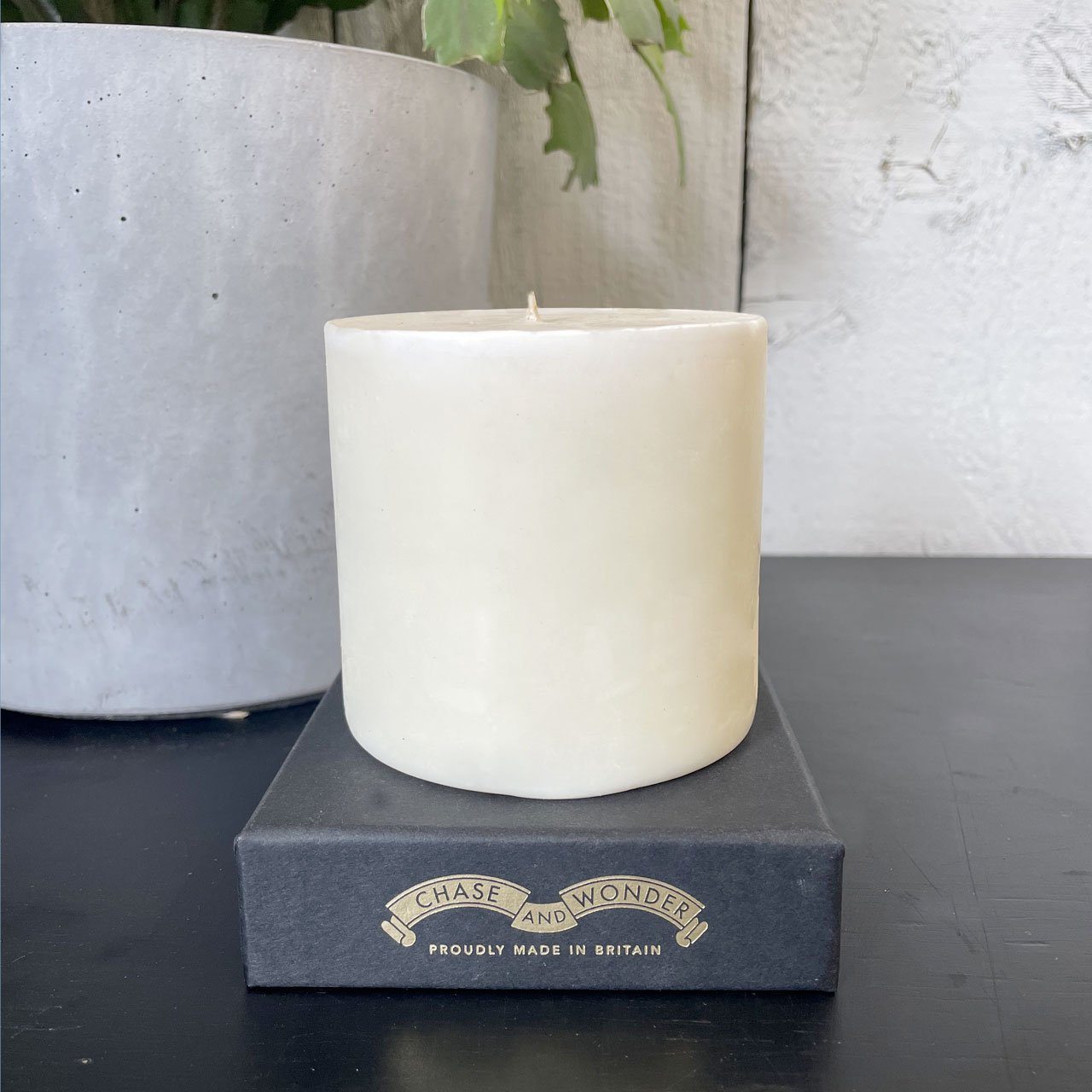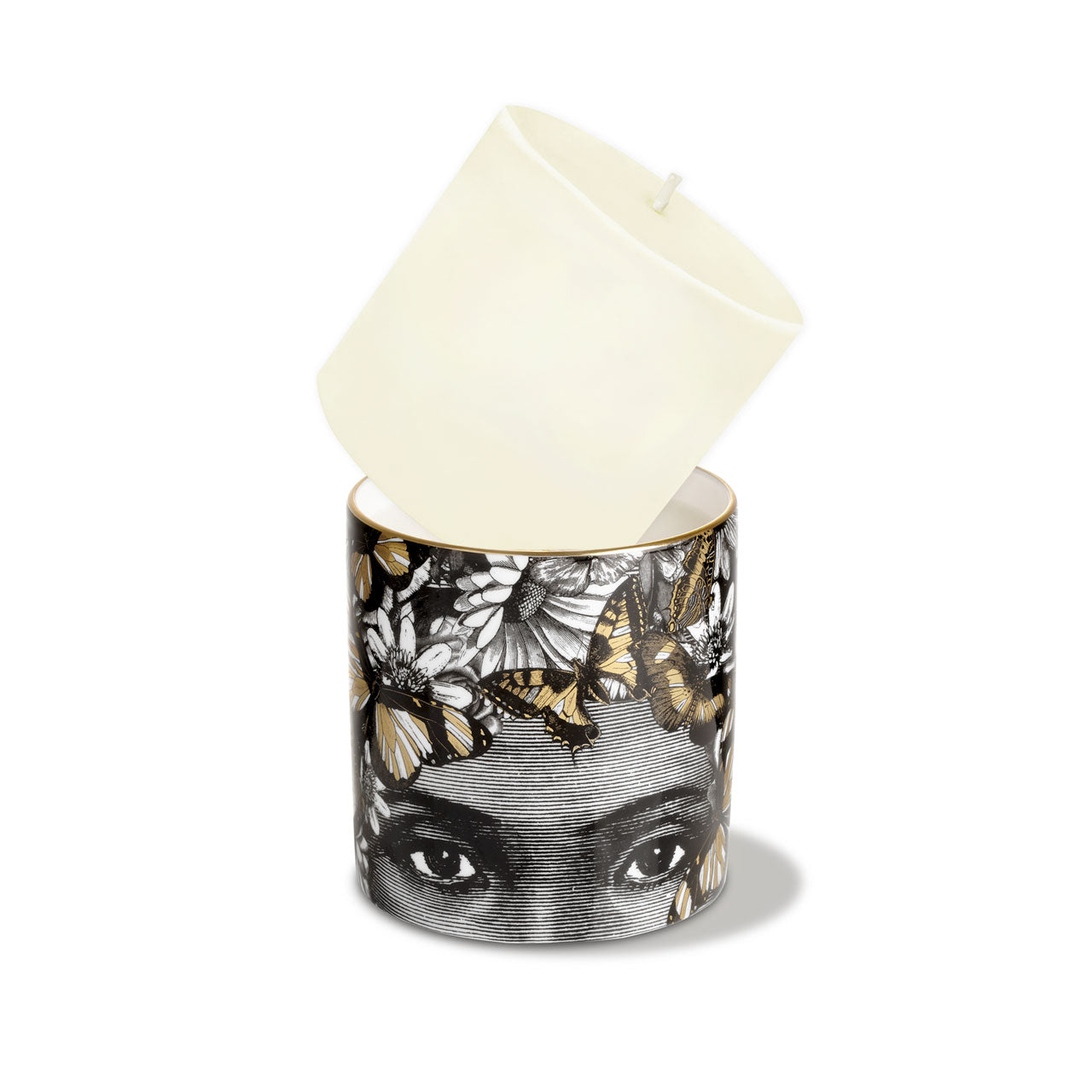 AND WHEN THE CANDLE IS EMPTY?
WE OFFER REFILLS
Once the candle has melted, you will be left with a beautiful fine China container that you can use over and over again.
We launched refills for our single wick ceramic candles (300g) - so you can simply replace the wax with the same fragrance (or try a new one).
For the Three wick candles, the wax doesn't hold at the larger size, so instead we offer a repouring service twice a year - normally in March and August. You can find more about that by clicking HERE.
An ecological solution that's good for you, and for the planet.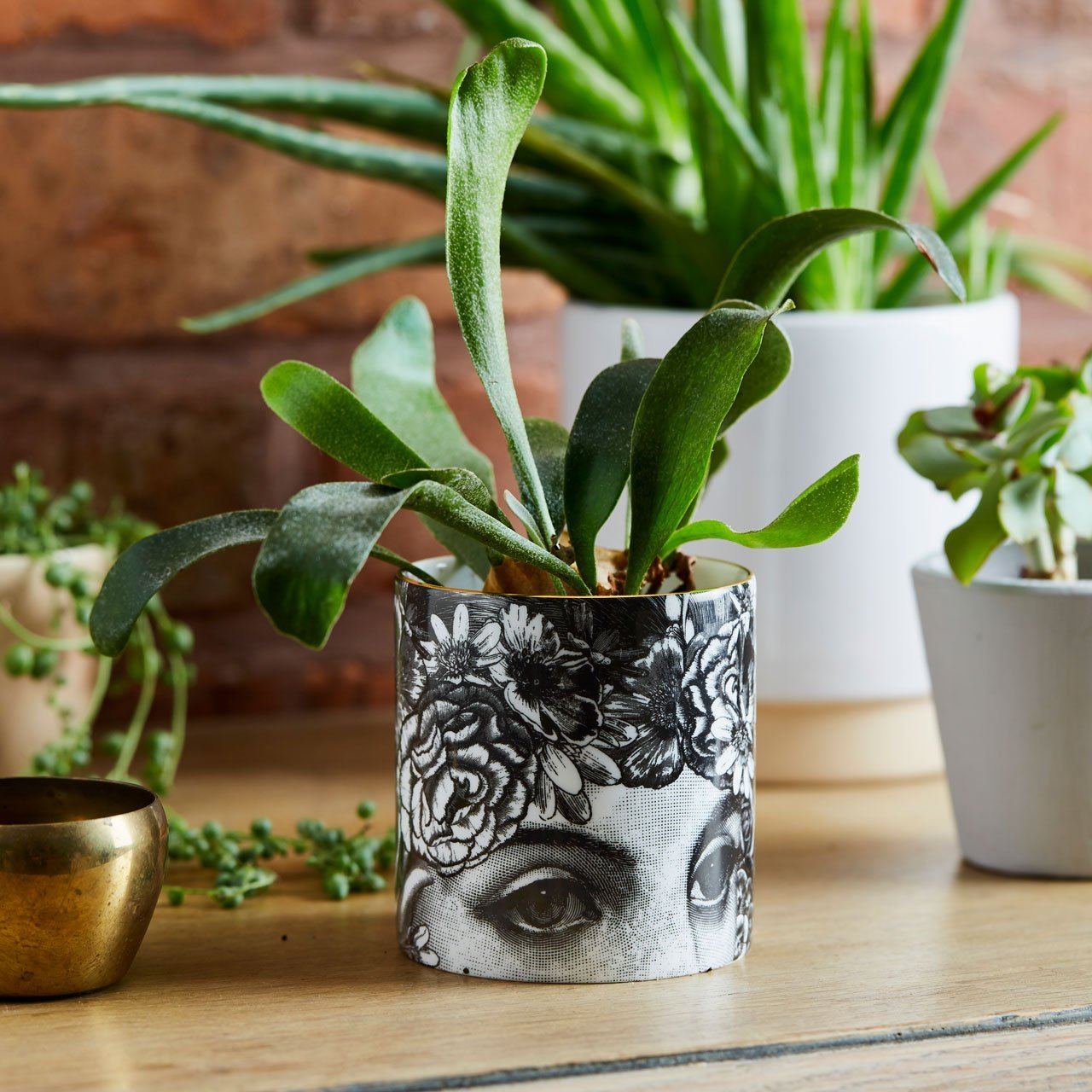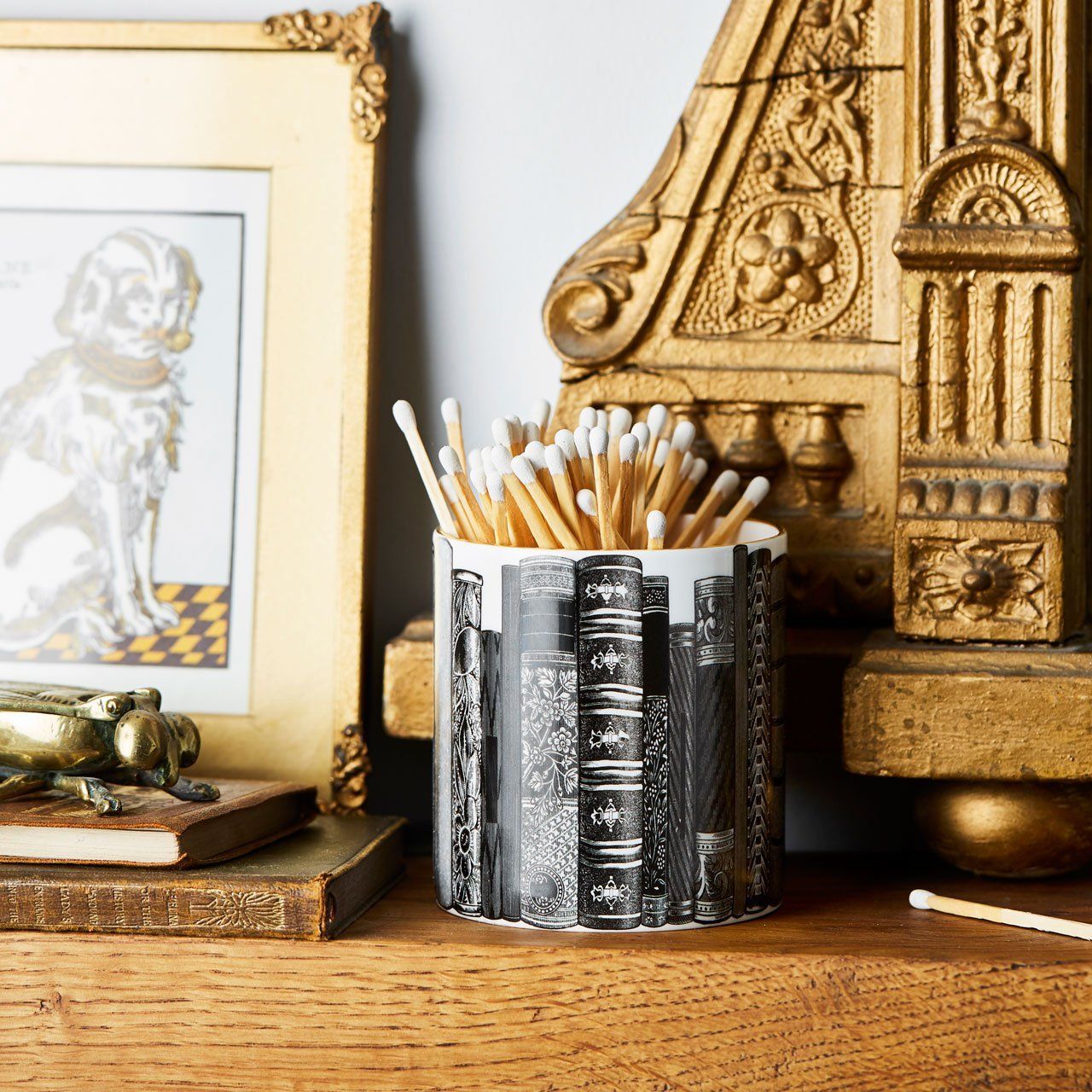 OR REUSE
Because the candles container are made from Fine China, you just CAN'T throw them away...
Instead, simply wash out any reminents of wax with hot, soapy water and you'll have a beautiful, hand made vessel that you could use to drink from, keep your pens tidy on your desk, use as a vase/plant pot, or store something useful.
WHY WE USE SOY WAX & CANDLE CARE GUIDE
Read why we believe Soy wax is the BEST wax to use in candle making, as well as some useful tips to get the most out of your candle.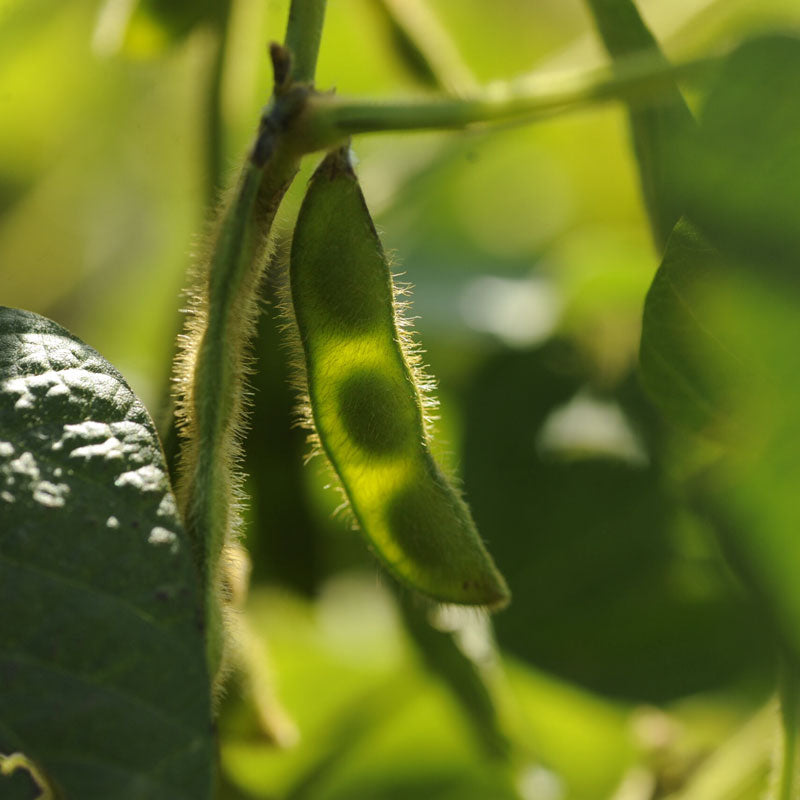 All of our Candles are made using
Natural Soy Wax
The vegan friendly soy wax we use is from a sustainable source, and is cleaner burning than other waxes (such as paraffin/mineral wax) and contains no toxins, carcinogens or pollutants which means it's less likely to trigger allergies. We use lead free (cotton) wicks for the same reason.
Soy wax also melts slower than mineral/parafin wax (which is a crude-oil by product), which mean they typically last 30-50% longer than their mineral wax candle counterparts.
Soy wax releases scent easier than paraffin candles to give a richer fragrance throw and 'Pot Pourri' effect when not lit.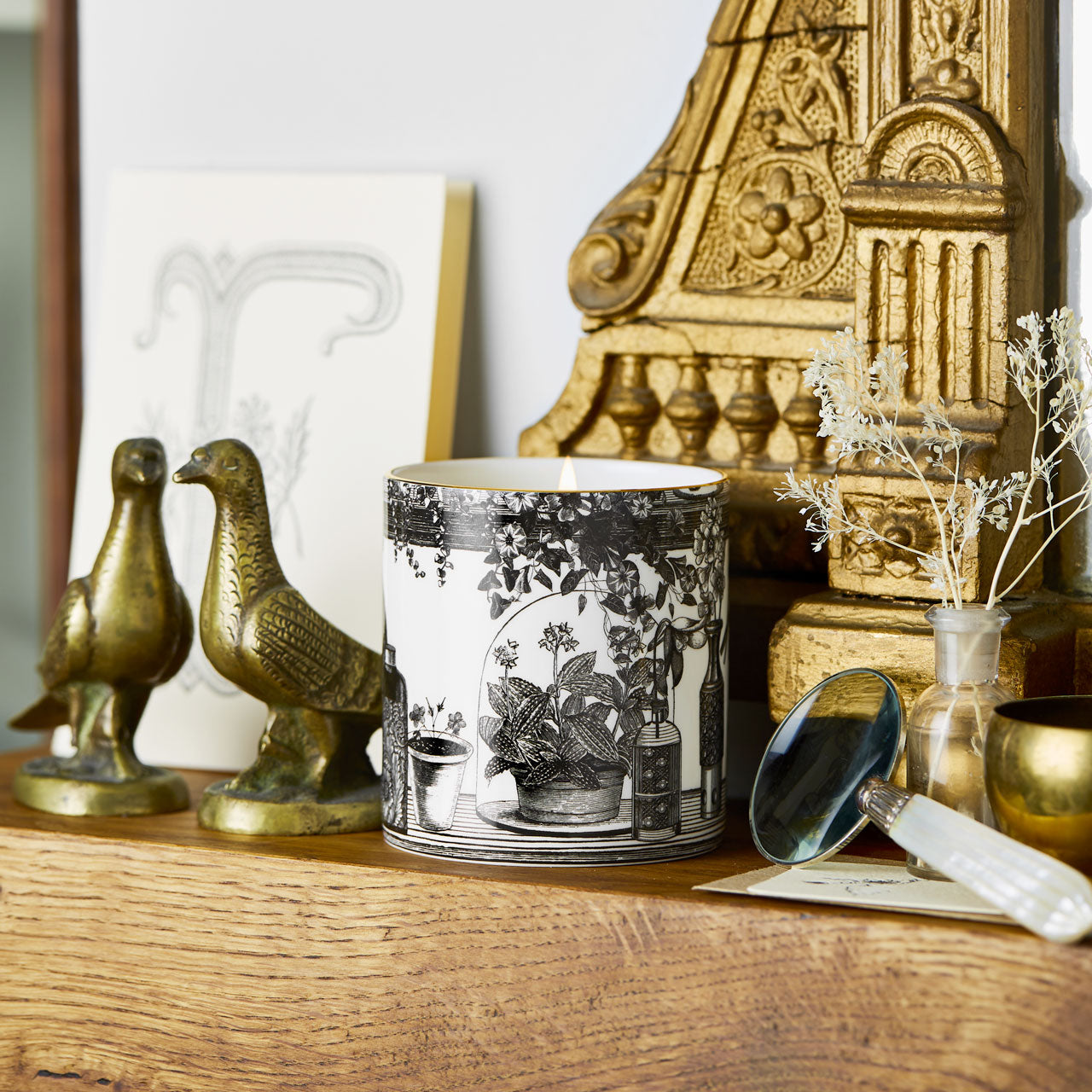 Top Tips on
How to care for your candle
The first time you light your candle, we'd advise you keep it lit for around 2 hours (and away from draughts), or untill the wax has pooled to the edge. This will prevent any subsequent tunneling.
Ideally you'd trim the candle's wick to around 3mm before you light it.
We'd also recommend burning your candle for 1-2 hours at a time.
Don't let it burn all the way to the bottom, and protect the surface the candle sits on.
Finally, please don't forget that Chase and Wonder candles are particularly social, and like to be given as gifts too.